Virgin Casino Review - US Licensed
"Awesome casino - great games - stunning promos"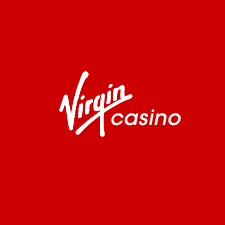 The Awesome Transcript
If you are a player in the State of New Jersey – you are in luck. Virgin Casino is available for your gaming pleasure. The European facing  Virgin casino was always one of my favorites, they were listed at Casinomeister for nearly a decade without a complaint – how awesome is that? Anyway, here we have the US facing version – licensed in the state of New Jersey – and they are almost just as good.
Why almost? Well, because of the ignorance of US politicians you will find only a limited amount of games at Virgin – so it's really not their fault. But one thing for sure, the games that they have are outstanding. You will recognize the IGT and WMS games – these are games that are common to the land-based casinos world wide, and that's fine and dandy. But what you'll get here at Virgin are also the games from NetEnt, which in my opinion are superior to IGT and WMS. Our members think so as well. We conducted a poll a few months ago that shows that Netent is one of the most preferred gaming provider – scoring much higher than IGT or WMS.
Check out Dead or Alive, Jack hammer, Starburst, Guns 'n roses, or Motorhead and you will see what I mean.
One thing that sets Virgin apart from their competitors is that their promotions are unique. You can win cruises via Virgin Adventures, concert tickets, even Starbucks gift certificates. Also, they only have a one time play-through wagering requirement for their bonuses. So there you go – that's an obvious reason to join.
Virgin casino is also available via your smart phone, but you need to download the app. But take my word for it – these games look great on your phone or hand held device.
All in all – Virgin casino is a great casino. I would recommend them to my best of friends. And when gambling, please play smart. For further information, please check out our review at Casinomeister.US.
Overview
First Impression
Virgin Casino has always been one of my personal favorites. Their European facing casino came on board at Casinomeister in the early days (about 2004), and what impressed me was that they were able to provide players with awesome promotions – delving into the Virgin family of resources – vacation packages, music, DVDs, electronics, all sorts of ingenious promotions were at their fingertips…and they still are.
This is one of the few casinos where you can win concert tickets (like for Guns 'n Roses), or a Virgin Cruise to a destination of your choice. You can even win Starbuck gift certificates, how about that?
Simply put, it's a great casino.
Bonuses and Promotions
Virgin Casino knows a thing or two about what players want in terms of bonuses and promotions at online casinos, and that's why they've put together one of the more robust and appealing welcome bonus packages we've seen in quite some time. In the following section of our Virgin Casino review we're going to be taking a look at what the bonuses and promotions available at the Virgin online casino are, and how you can claim them for yourself.
Welcome Offer
Virgin Casino, like many leading online casinos today, offer all new players a fairly generous welcome bonus – however, unlike most online casinos, the Virgin online casino doesn't offer a matched deposit bonus; instead, they give all new players up to $100 cash back on their first deposit, and this is the same kind of thing that we've seen at some of their other partner online casinos like Tropicana casino.
What this means is that you simply need to deposit a minimum of $10 and if, during the first seven days of gameplay, you end up losing your initial deposit, Virgin online casino will refund your losses, up to $100, back as cash.
What's super impressive about this – and something we noticed right away when putting together this Virgin Casino review – is the fact that the cashback that's credited to your account doesn't come with any wagering requirements at all. This is virtually unheard of in the online gambling world and it means that you're able to play it straight away on your favorite slot games, casino table games – or withdraw it as cash back to your bank account.
Pretty much the only negative to this welcome bonus is that if you win from your initial deposit you don't get any additional perks. Still, it's a welcome bonus that many players can get behind as it's regarded as being a pretty good way to get some extra value out of Virgin online casino.
No-Deposit & Free Spins Offers
To our surprise when we were putting this review of Virgin online casino together we found that the site offers a no-deposit bonus – and this is something that's becoming really rare at online casinos today as online gambling companies start to get hit where it hurts thanks to online gambling regulations.
Virgin Casino offers all new players a $30 bonus chip simply for signing up and creating an account – and what's really impressive is that the no-deposit bonus comes with wagering requirements of just 1X! You also have a full 30 days to complete the wagering requirements so there's absolutely no rush at all!
You do, however, need to make a deposit of $10 or more in order to be able to withdraw any winnings from the no-deposit bonus and the bonus itself is not withdrawable.
Refer a Friend Bonus
Here's what Virgin Casino has to say about their 'refer a friend' bonus:
"The Refer a Friend Bonus is given to a player when they refer someone that they know to play at Virgin Casino. Your friend would need to register an account using either your username or email as registered on your account with us. They would then need to deposit and meet the wagering requirement on any of our games. Once the wagering requirement has been met, you'll receive a Refer a Friend Bonus.
You can refer a friend to our site using your personal referral link found in the promotional email that was sent to you. You can send your referral link directly to a friend's email address or by copying your personal link and pasting it to Facebook, Twitter or anywhere else you'd like.
Alternatively, you can simply tell your friend to enter your username in the optional "Referred by a Friend?" field when they register their account with us. Please note they need to enter your exact username. If the incorrect or incomplete details are entered, your accounts will not be linked and you may not receive the referral bonus."
Banking and Payment Options
Virgin Casino offers a wide variety of different payment methods for players to choose from and the online casino has worked hard to make sure that NJ residents can make deposits and withdrawals in the way that suits them best. Virgin Casino toute ACH as being the most secure and reliable method of making deposits and withdrawals, although they also stress that debit and credit cards are accepted at the online casino too.
There's also the option to make deposits and withdrawals using a bank transfer, although there are some limits to be aware of; you can only make deposits and withdrawals worth $1,5000 daily, or $3,500 weekly using a bank transfer.
Virgin Casino also offers a number of offline deposit methods for you to take advantage of and this includes PayNearMe (which is accessed by heading to your local 7/11), and you can also add credit to your online casino account by visiting the Tropicana Casino Atlantic City casino's cashier cage.
In addition, Virgin Casino now accepts ApplePay as a valid payment method – although the online casino isn't currently processing withdrawals through this payment method.
Withdrawal Speed
Virgin Casino process player withdrawals relatively fast, with the maximum amount of time it can take, being just 24 hours.
Once your account is fully-verified, you can expect Virgin Casino to process your withdrawal in – typically – around 6 hours, although at night-time, or weekends, this time-frame can increase to the full 24 hours.
There's no limits on the amount you can withdraw in a single go, nor on the number of withdrawal requests you can make per day/month, and while there's no manual flushing option, Virgin Casino are fairly open and transparent with how they process player-funds, and it's very rare to hear of players having problems withdrawing from their Virgin Casino account.
Responsible Gaming
Virgin Casino offers all players a wide variety of responsible gambling tools – and you'll find yourself able to set deposit limits, gaming session limits and spending limits – all of which are self-managed and allow you to keep track and control your online gaming.
Virgin Casino is also linked in directly with the New Jersey Casino Gambling Self-Exclusion Program – and here's what Virgin Casino has to say about this:
"New Jersey Casino Gambling Self-Exclusion Program – You may request to voluntarily exclude access to your online account by signing up for the New Jersey Casino Gambling Self-Exclusion Program. To sign up to the self-exclusion program, you may submit an application via your online account or visit one of the two Department of Gaming Enforcement offices in person at the address locations listed on the Self-Exclusion section of My Account. 
On a request made using your online account you may exclude access to your account for a period of one (1) year or five (5) years. During that time you will not be able to reopen your account or take part in any games on any Internet gaming sites in New Jersey. A person remains on the self-exclusion list until such time as they appear in person at one of the two Division of Gaming Enforcement offices after the period of exclusion they chose has expired and request to be removed from the list. You may only choose a lifetime exclusion period by making your request in person at one of the DGE's offices."
About the Team and History
Virgin Casino was first launched in 2014 and it's notable for being one of the only online casinos in the world that accepts players from the USA; however, only those from New Jersey are able to sign-up and play at Virgin Casino. Virgin Casino is owned and operated by Gamesys, and the online gambling website is partnered with Tropicana Casino. Tropicana Casino is a popular land-based casino in New Jersey.
Other brands that are closely connected to Virgin Casino include Virgin Casino Games and Virgin Casino (the global version of the casino.)
Complaints and Track Record
Generally speaking, Virgin Casino has a really solid reputation here at Casinomeister. However, like all online casinos, not all players have a good experience – and below we're going to look at some of the main issues our readers have faced with the online casino. Please note, these comments don't necessarily reflect the Virgin Casino NJ brand; they also encompass the global version of Virgin Casino along with Virgin Games.
Nate, one of our regular forum members posted the following in the forums:
Hi All, just thought I would share my experience with you before you decide to sign up at Virgin Games.
I registered an account a few days ago at Virgingames.com (Accredited here). I used my account to play for free and check the games out. I decided to make a deposit today and have not had a pleasant experience thus far.
I deposited and did not claim the welcome bonus. I'm glad I read the terms because I had initially planned on taking their welcome bonus. The reason I did not take the bonus is because of the following:
A minimum first deposit of £5 must be made to qualify for the Casino Welcome Bonus.
You must play through 25 times your first deposit amount to earn your Casino Welcome Bonus.
Earn your bonus by playing through your first deposit, additional deposits or winnings.
Once the play through requirement above has been met, we will match your first deposit with up to £100 cash.
I find the bonus terms to be a bit ridiculous and I did not want to be held to such terms. To top it all off, you can't even play thunderstruck???
In any event, I just deposited and continued playing. Played for a bit and just as I started to go ahead, none of the games would load. I opened my email and noted an email from virgingames. The email basically says that my account is suspended until i submit documents???? So I get on the live chat function and speak to Dave. Dave advises me that the account is locked for verification. He further advises that it will take up to 24 hours.
I submitted my documents at about 8am (UK Time) and figured that it would be verified by the evening. At about 18h45 (UK Time) I get onto live chat and speak to Dave again… Dave advises me that my account is still not verified and that it takes up to 48 hours now. I asked him why it is now 48hours and he advises that there is a 'Backlog' on verifications and the Security Team have left for the day.
I express that I am not happy because my session was terminated and my account locked during Live Play and my documents were not even looked at during the business day.
Dave promptly refers to the T&C's and ENDS the chat whilst i am still chatting???. What a rude little fart! VirginGames – Thank YOU, you certainly have made a GREAT impression!!"
And here's a comment from Vman11 regarding the self-exclusion policy at the casino:
"Hi guys, I just wanted to get your opinion on an SE complaint I have with Virgin Games.
I've had my fair share of problems with gambling since I've had coins in my pockets. After many years of not gambling I joined Virgin Games and inevitably lost a lot of money. I knew I'd self excluded so contacted Virgin Games as I wanted to understand why they'd let me join their sites again. I'm obviously annoyed with myself, but I'm really annoyed that Virgin didn't detect and block the account. I know they would have done their checks on withdrawal and refused payment on winnings as I've read many reviews about their conduct on forums. So how do they honor bets when players lose but void bets when they win. Isn't this a contradiction?
Here's my issue, I've told Virgin ( Gamesys) in the past I have a gambling addiction and pleaded with them not to let me join. So before people come on here and say " it's your responsibility not to set up new accounts" that defeats the purpose of self exclusion. If I had the control not to set up new accounts I wouldn't label myself as a gambling addict would i? It's not an easy thing to admit you're a gambling addict for starters, and certainly not a way to try and recoup losses. I've done my fair share of hating myself believe me…
So, after emailing them the response I received surprised me to say the least. They said the following.
Over the last 10 years, you have had 10 accounts with us ( wow!!, 10 accounts and not one was detected)
One account was called Matthew and the other Matt so our systems didn't detect them ( but they have sophisticated software to analyze my gameplay to ensure they're sending me a tailored bonus so I play more).
Your address has changed so it didn't detect them ( people tend to move a few times over a 10 year period)
And my favorite, your last account had a first name of 'Matthew" so it wasn't detected. This may have been a typo they said. But they didn't have problems depositing the cash from a debit card registered under Matthew.
Your first account you self excluded from in 2007 only had a 6 month period ( as that's the maximum they offered at the time, and we all know gambling addicts usually take 6 months to become completely addiction free….No !!!)
Over the years I've sent identification documents to them so they have all of the details. A passport copy on file. Especially details that never change like DOB. All these companies claim to have a 'joint commitment' but then always come back with their banker clause "you agree not to set up any new accounts". The mindset amazes me, they didn't exclude me, I went to them and self-excluded, I feel that's taking some responsibility to even admit you have a problem. Where does this stop? I'd understand ( and have had this happen to me in the past) if they're protecting their money when refusing to pay winnings on detected accounts, but when they're happy to take money from vulnerable individuals on the same basis it leaves a bitter taste in their mouth. Anyone had any problems with Virgin in the past? Or any advice would be great?"
While it's clear that some of our readers have had issues with Virgin Casino and their subsidiary brands (including the likes of Tropicana Casino) Virgin Casino is an Accredited Casino here at Casinomeister; they do have a very strong overall reputation, even if it hasn't been perfect at all times.
Customer Support
Virgin Casino takes player satisfaction very seriously and they understand the importance of making sure that their customer support team is accessible to players at all times. When we were putting together this Virgin Casino review we wanted to look at just how robust and versatile the customer support fasciitis at Virgin Casino were – and we started out by taking a look at the live chat facility.
Live chat is a novel and state-of-the-art method of chatting with customer support representatives over the internet and it allows you to speak in real time with a member of the online casino's customer support team. For example, Virgin Casino's customer support team on live chat work 24 hours a day, 7 days a week – so it doesn't matter what time of day or night you're looking for help, the customer support team at the popular online gambling website are always able to help you.
Virgin Casino also operates a phone line; however, this is only open between the hours of 9am and 11pm – and you may find yourself waiting on hold for a few minutes, so in our eyes it's always worth using the live chat facility where possible for faster responses.
Deposit & Withdrawal
Deposit Methods:
Bank Transfer, MasterCard, Neteller, PayNearMe, Skrill, Visa
Withdrawal Methods:
Bank Draft-Check, Cash at Casino Cage, MasterCard, Neteller, Skrill, Visa
Games & Software
Providers
Unfortunately, Virgin Casino doesn't offer the largest selection of game developers and software providers in the world and that's down to the fact that most game developers are still hesitant to enter the US online gambling market. Still, you'll find titles on offer from some pretty popular game developers like IGT, NetEnt and Big Time Gaming – with more software providers promised by the online casino in the near future.
Slots
Perhaps one of the biggest perks of the Virgin Casino casino, is the slots section, as this benefits from a diverse and wide range of games, and one of the most popular at the site is the Barcrest range, which allows the "Big Bet" option – Mega Spins, for anyone used to playing in the bookmakers.
The most popular two games that offer Big Bets are – by far – "Ooh Aah Dracula", and "Monopoly: The Big Event" – both of which can go HUGE in the bonus-round (with the latter well-known for it's 5,000X+ potential!)
Other games include Starburst, Gonzo's Quest, and FairyTale Legends: Red Riding Hood – Net Entertainment classics, of course – alongside some less-well-known games, which includes Double Bubble Jackpot, Wonderland High-definition, and Harley Davidson FT.
Live Casino
At the time of writing, Virgin Casino doesn't offer any live dealer games. Hopefully this will change in the future as more software providers and game developers open up to the US online gambling market.
Roulette
Virgin Casino offers a really thorough selection of Roulette titles, and you'll find everything from Classic Roulette, to 3D Roulette, Multiplayer Roulette… and even High-Stakes Roulette!
All the Roulette games are fast-loading, and with a variety of staking-options available, allow you to play at a means that's affordable to you.
One of our favorite games within the Roulette range, is the "Streets of Gold Roulette", which offers you the chance to enjoy an exclusive bonus – it's half Roulette, half video slot – and while the concept sounds strange, it's well-worth checking out, thanks to the added winning-potential the game offers!
Blackjack
Again, in the Blackjack section, Virgin Casino offers a great amount of choice, and you'll find Blackjack Match and Multi Hand Blackjack alongside some of the more commonly-played variants (which essentially are just regular Blackjack versions.)
Single Deck Blackjack + 3 is our favorite variant here, as it offers you the low house-edge of Single Deck Blackjack, coincided with the exciting winning-potential of the "+3" side bet, that relies on your first two cards, and the dealers first card making a three-card poker hand!
High-staking players will also enjoy the ability to play at – funnily enough – high stakes, thanks to the "High Roller Blackjack" table, that, while featuring a high minimum bet of £25, allows you to play individual hands up to £5,000… and this ensures players on ALL budgets can enjoy the action!
Table Games and Video Poker
Virgin Casino offers a small, yet varied selection of poker-table-games, and while they don't have their own section under the navigation menu, you'll easily be able to find them under the "Casino Games" tab. Most popular here is 3 Card Poker, which is a trademark poker-table-game, offering you the chance to play against the dealer, with just three cards! Texas Hold' Em hand-rankings are used, and this exciting game offers payouts as high as 35:1, so can be much more lucrative than Blackjack or Baccarat!
If that doesn't take your fancy, you'll find a few other games, including Pai Gow, Caribbean Stud Poker, and (while not strictly poker-themed), Hi-Lo.
Head to the "Instants" tab, and you'll find Virgin Casino offers just three types of "other" games. The three options available are all Scratch Games – which play out much like the type of scratch card you'd buy from your local store – and while there's just three to choose between, the games are fairly generous (in terms of the maximum win), and you'll find, most lucratively, "Pillars of Fortune", an Egyptian-themed Scratch Game that offers a whopping £100,000 as the top prize!
The two other games on offer are Monster Cravings, and Scratchcard Shop, and it's the second – Scratchcard Shop – that is more notable, as, essentially, this is a "five-in-one" game. Upon opening the game, you'll be faced with five different scratch cards you can play – and while they all offer the same staking options (alongside a maximum £30,000 prize), it's nice to see this variety, and not only is it a way to cut-down on space within the online casino itself, but it's also a great way to try something a bit new!
Unfortunately, Virgin Casino lacks a little, in the Video Poker department, and you'll find just a couple of games, with the most popular being "Ultimate Video Poker". Despite the site offering just two games, the ones they do offer – and we're talking about Ultimate Video Poker here – allows you to play up to 50 hands at a time, AND offers the unique ability to play "multiple games within one".
What this means, is that when you open up "Ultimate Video Poker", you'll actually then be presented with a range of games to choose from – it's Virgin Casino's way of cutting down on space, and ensuring Video Poker fans can access everything from within one core, centralized game.
Free Games
Virgin Casino runs a really novel thing called free games – and every month you'll see a couple of video slots are chosen by the online casino; you can then play these video slots for free during the month (for fun), and at the end of the month you can end up winning real-money free spins if you're lucky!
To start playing the free games you simply need to sign-up for an account at the online casino and click the 'free games' tab on the main game navigation menu. You will then be able to enjoy the games without risking any of your own money – and at the end of each week, Virgin Casino will hold a draw to pick lucky winners who will be rewarded with a number of free spins which you can use on selected slot games!
Progressive Jackpots
Unfortunately, despite offering games from game developers like NetEnt who do offer progressive jackpot video slots and other casino table games, Virgin Casino don't currently offer any progressive jackpot games at their online casino. We suspect that this has to do with the fact that they're a US-facing online casino – and we may see this changing in the future as more and more online gaming companies and online casino sites start to enter the US online gaming market.
Mobile Experience
Desktop and Mobile Gaming
Originally, Virgin Casino didn't offer a mobile website, and instead offered customers the chance to play all of their games via regular desktop/laptop versions of their website.
This was fine, but it meant a LOT of players couldn't enjoy Virgin Casino in full – as mobile gaming is now bigger than ever!
However, a few years ago, Virgin Casino transformed their entire website, so that mobile players could enjoy the games – and the Virgin Casino mobile-optimized website offers a huge variety of games, much like you'd find on the regular, desktop version of the website!
You can login with your existing account – or create a new account, if you're not yet a member – and this allows you the flexibility to game in a way that YOU want.
Virgin Casino make the entire mobile experience as easy, and hassle-free as possible, you simply need to log onto the mobile website using your Internet Browser (by heading to www.virgingames.com), or by doing a Google Search for "Virgin Casino", and then clicking the relevant search result, and then logging in and getting started!
The mobile-optimized website is really easy to use, and features quick loading times ensuring you'll always be able to play games correctly, while "on the go".
The website will automatically detect that you're accessing the site from a mobile device, and you'll be redirected to the mobile version of the site, which is optimized automatically allowing you to access your account and place begin playing right away, so what are you waiting for – check out the Virgin Casino mobile-optimized website today!
General Information
Software
IGT , Net Entertainment , Williams Interactive
Live Games
Yes
Loyalty program
Yes
Founded
2014
Licensing Jurisdiction
New Jersey
Jackpots
Yes
Publicly traded
Yes
Mobile
Yes
Other products
Phone contact
Toll-Free
844-737-7616
Contact info
support@virgincasino.com
Pros
1x wagering requirements for bonuses
Cons
Only for players in New Jersey
Verdict
Casinomeister Rating
Casinomeister's Verdict
As I mentioned, Virgin Casino is one of my personal favorites. They had the record at Casinomeister for generating zero complaints in the span of nearly a decade. You know they are doing something right when this happens. We would recommend them to our best of friends.
Caveat: You need to carefully read the casinos' terms and conditions to ensure that you are able to play there legally. In most US States it's +21. If you or anyone you know has a gambling problem, please call this free hotline – 800-GAMBLER – this gives disordered gamblers and their loved ones confidential assistance 24 hours a day, 7 days a week.