Nevada Gambling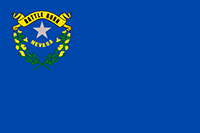 Nevada Online Poker History
Nevada became the first state to pass a law to legalize online poker in 2001. Nevada's gaming industry was ready to enter the new market that was currently occupied by unlicensed offshore sites. The federal government asserted at the time that online poker may be illegal under U.S. law. This caused the state to abandon the concept. The law remained on the books, but regulations were never created and no site was ever licensed under it.
Ten years passed and there was no movement in the Nevada online poker industry. In December 2011, the Nevada Gaming Control Board adopted regulations to license online poker companies in the state. This came seven months after the U.S. Justice Department indicted executives at the three largest offshore poker sites, as well as several payment processors. That event, known as Black Friday, forced PokerStars, Full Tilt Poker and Absolute Poker out of the U.S. market.
These regulations required certification in the Nevada Legislature. Assembly Bill 114 codified the proposed rules set forth by Nevada regulators and added amendments. The bill was considered an emergency measure and was pushed by Governor Sandoval as one of the most important pieces of legislation in the session. Nevada wanted to beat New Jersey, which was also in the process of putting together an online gaming bill, to the market. The declaration of the bill being an emergency measure brought the bill to the governor's desk the same day it was introduced. It passed the Nevada Legislature unanimously.
One inclusion in the bill was a tax rate of 6.75 percent. Another was a bad actor clause they kept any person that worked for an unlicensed gaming site after 2006 out of the Nevada online poker industry for five years. This same part of the law permanently bans any intellectual property belonging to companies that operated contrary to the 2006 Unlawful Internet Gambling Enforcement Act. AB 114 also stated that only online poker would be permitted. Casino games are not legal under Nevada's interactive gaming law. Online and mobile sports betting were already legal at this point.
There was some question about which company would be the first to launch an online poker site in Nevada. South Point was believed to be the favorite as it had been operating a play money site for more than one year in anticipation of Nevada online poker. It turned out Ultimate Poker would become the first online poker site in Nevada.
Ultimate Poker launched on April 30, 2013. The site was majority-owned by Station Casinos. Ultimate Poker only offered No Limit and Fixed Limit Texas Hold'em on its original platform. The software fell well below player expectations. There were virtually no software features available at Ultimate Poker.
Several other issues affected the player's experience in the early days of Ultimate Poker. Geolocation is required to determine whether a player is located in Nevada. Cell phone triangulation was the original method. Ultimate Poker launched without getting all available cell phone providers on the service. This left many potential players unable to access the site because their mobile company was not included. Payment processing issues were an unexpected problem. Most credit cards did not work. Some banks blocked electronic bank transfers. The only other method for deposit was cash at a Stations Casino. Withdrawals were only available by cash withdraw at a Stations Casino and a check by mail.
Only minor software improvements were made to the software in future months. One update added Omaha and Omaha High/Low, as well as some player features and new graphics. The upgrade had many bugs and took several days to resolve, which drew more criticism from players about the same time Ultimate Poker was about to lose its Nevada monopoly.
Ultimate Poker drew several hundred cash game players and as many tournament players during its first few months in operation. This all changed in September 2013.
WSOP.com launched in Nevada
WSOP.com hoped to launch during the 2013 World Series of Poker. It was unable to do so. WSOP.com finally went live on September 17, 2013. It held its grand opening two days later.
WSOP.com is operated by Caesars Interactive Entertainment. It learned from several mistakes made by Ultimate Poker. WSOP.com came to the market with proven software. It is powered by 888. WSOP.com also used improved geolocation software. The biggest issue at WSOP.com was its poor support, which was Ultimate Poker's strong point.
Real Gaming next to market
Real Gaming launched in February 2014. It was the third legal poker site in Nevada. Real Gaming is owned and operated by South Point. Its software was even more primitive than Ultimate Poker's platform. Real Gaming required a separate app to log into the software. This kept players without a smart phone off the site. There were many other issues with the software that made Real Gaming unplayable. A second version improved the product substantially but it was still worse than the other two legal Nevada poker sites.
Ultimate Poker fails
Ultimate Poker found it difficult to compete with WSOP.com in Nevada. Ultimate Poker was down to about 30 percent of the market in November 2014 when it announced that it would fold with three days of notice. Ultimate Poker failed in New Jersey the previous month.
Delaware and Nevada Merge Player Pools
The governors of Nevada and Delaware agreed to share poker liquidity in a February 2014 gaming compact. It took until March 2015 for this to go into effect. The Delaware poker network shares its player pool with WSOP.com Nevada.
Today's Nevada online poker environment
WSOP.com claims 99 percent of the Nevada online poker market. Its payment processing and geolocation issues have long since been resolved. WSOP.com averages about 170 players daily and peaks at around 300.
Real Gaming is the only other legal poker site in Nevada. It has zero players most hours of the day. The site does not generate enough traffic to offer multi table tournaments and its sit and gos are nearly always empty.
How to deposit to a Nevada poker site
Nevada poker sites offer cash deposits at the related casino. For WSOP.com, this includes Rio, Caesars Palace, Harrah's, Paris and Planet Hollywood. Real Gaming players may deposit cash at South Point. Both sites offer electronic funds transfers. WSOP.com also accepts PayPal, PayNearMe, Neteller, Visa and Mastercard for deposit.
Click here to play now at WSOP .
How to withdraw from a Nevada poker site
Players may withdraw by cash at an associated casino's cashier cage. Both sites mail checks. WSOP.com also processes withdrawals by Neteller, PayPal and electronic funds transfer.