California Gambling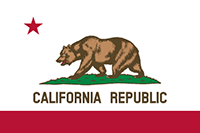 California is the largest U.S. state in terms of population. With 39 million residents, it is the largest state. California has more residents than 80% of the countries in the world. It would have the eighth largest economy in the world if it were its own country. This makes California an extremely important state in terms of iGaming.
Some California lawmakers have been trying to legalize and regulate online poker since 2008. The first lawmaker to push online poker in California was state Rep. Lloyd Levine. Levine later handed off the reigns to state Sen. Roderick Wright. Wright pushed an online poker legalization agenda until 2014 when he was forced to resign from the California Senate due to a voter fraud conviction.
The bills in the 2014-2015 California legislative session were sponsored by state Sen. Lou Correa, Rep. Reginald Johns-Sawyer, Rep. Adam Gray and Sen. Isadore Hall III. None of these California Assemblymen or Senate has been able to pass an online gaming bill. All these California online poker bills died September 15, 2015.
Rep. Reginald Johns-Sawyer and Rep. Adam Gray tried again in 2016 to no avail. In February 2017, Rep. Reginald Johns-Sawyer intoduced bill AB 1677 but nothing came of it.
The proposed bills have only included online poker. Casino games have not been proposed. Most California poker bills permit interstate connectivity with states that have already legalized it.
Issues facing California online poker
There are four types of legalized gambling in California. There are several different opinions as to how online poker should proceed in the state, even among those in the same segment.
One segment of California legal gambling is the state lottery. It has no opinion about online poker as all proposals involve commercial and tribal entities operating sites.
The horseracing industry is in severe decline in California and has been for more than 15 years due to gambling expansion in the state. The horsemen feel that income derived from online poker may help keep the state's oldest gambling industry afloat and are insisted that they are included.
Tribal gaming was legalized in California in 1998. These reservation casinos are permitted to spread slots and video poker, as well as games legalized in the state's card clubs. Most Indian gaming groups feel that online poker should only be handled by card clubs and tribal establishments. The tribes with this opinion feel that horseracing is not constitutionally permitted to spread online poker in the state as it is not legal to offer the game live at the tracks.
The California horseracing industry refutes this claim. The horsemen also feel that they are the state's most experienced group when it comes to online gaming. That is because mobile and online betting is already permitted on horse races.
Most card clubs do not have an opinion on the matter of whether racetracks should be permitted into the California online poker industry. A handful of tribal gaming interests share this lack of opinion.
North Dakota licenses Bet America which accepts legal online wagers for horse racing, dog racing and fantasy sports. This is legal for residents of this state (please read their terms and conditions to ensure this has not changed).

California online poker bad actor clause
There is a small, but powerful group of tribal gaming interests that would prefer to exclude more than just the horseracing industry from California online poker. These special interests would also like to include a bad actor clause that would exclude any company or person that participated in unlicensed offshore gambling in California after the Unlawful Internet Gambling Enforcement Act (UIGEA) went into effect. The UIGEA is a federal law that makes it unlawful to process illegal online gambling transactions.
The UIGEA did not actually make anything new illegal. It is an enforcement measure that adds punitive penalties to individuals and companies that violate state and federal gambling laws.
The UIGEA was signed into law on October 13, 2006. The banking regulations pertaining to it were not on the books until nearly four years later. The date bad actor proponents choose for enforcement of the policy is December 31, 2006. This date is irrelevant to any actual change in federal law or banking policy.
The Pechanga Band of Luiseño Indians is the largest among bad actor proponents. Others include Agua Caliente Band of Cahuilla Indians in Palm Springs, Barona Band of Mission Indians in Lakeside, Lytton Band of Pomo Indians near San Francisco, Viejas Band of Kumeyaay Indians of Alpine, Yocha Dehe Wintun Nation near Sacramento.
Many other tribes and card clubs have no objections to PokerStars or the horseracing industry getting involved in California online poker. The Morongo Band of Mission Indians partnered with Hawaiian Gardens, Bicycle Casino and Commerce Casino. The four gaming groups signed an agreement with PokerStars to provide the online poker platform if it becomes legal in California. In addition to companies that partnered with PokerStars, Harrah's and Pala Interactive are among the groups that do not oppose the inclusion of PokerStars or the horseracing industry.
Unfortunately for online poker players, there is no agreement by potential stakeholders. This conflict has so far made it impossible to legalize California online poker.
Online gaming works — it's been licensed in Europe for years, and in the US it's already licensed in New Jersey, Nevada, and in Delaware. If you are a resident of the fine state of California, don't just sit there — make your voice heard.