Massachusetts Gambling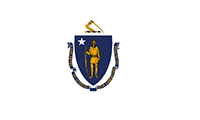 Massachusetts is in the midst of an expansion of gambling. Casinos recently opened and more are under development. There are also several other forms of legalized gambling.
Massachusetts Racing
There are two horseracing venues in Massachusetts. One racetrack is located at Suffolk Downs in East Boston. The other is at Plainridge Racecourse, which is located in Plainville. There are seasonal live races at both tracks. Off-track betting is also offered at these venues. Phone and online wagers are accepted. Simulcast betting is permitted on horses and greyhounds.
Greyhound racing was legal until voters repealed its regulations in November 2008. The law went into effect in January 2010. This effectively put Raynham Park out of the live racing business. Raynham Park attempted to operate a charity casino.
State law enforcement did not feel that the operations at Raynham Park qualified for the charity exemption for casino gaming. Massachusetts only permits charity casino games three times a year for no more than $25 per winner. The operations did not comply with these regulations, according to the state. It was open twice a week with more than $25 in prizes. Raynham Park voluntarily closed the casino. It now operates off-track betting on horses and greyhounds.
Massachusetts Lottery
The Massachusetts Lottery was created in 1971. It offers one of the widest varieties of games in the country. There are traditional scratch-off tickets and lotto drawings. Lotto includes multiple daily intrastate drawings, as well as interstate pools that include Powerball and Mega Millions.
There are unique games available through the Massachusetts Lottery. Pull tab tickets are available. There is a keno drawing held every four minutes most hours of the day. There is also a virtual horse racing game.
Keno and virtual horse racing tickets may be purchased up to 30 games at a time. Lotto drawing subscriptions are available. Players can buy packs of 13, 26 and 52 weeks. These may be bought through lottery retailers in cash, over the phone by debit and credit card or through a check by mail.
North Dakota licenses Bet America which accepts legal online wagers for horse racing, dog racing and fantasy sports. This is legal for residents of this state (please read their terms and conditions to ensure this has not changed).

Massachusetts Casinos
The fight for casinos in Massachusetts was a long one. The dust still has not settled. The first casino in Massachusetts is open at the Plainridge Park track. It offers 1,200 slots and video poker machines, as well as electronic table games. Four resort casinos will open around 2018. These include Wynn in Everett, Brockton Fair in Brockton, MGM in Springfield and Project First Light in Taunton.
Massachusetts voters approved casinos to help the state compete with its neighbors. Massachusetts residents previously visited Connecticut and Rhode Island to gamble. The state hopes to capture these gaming dollars for tax purposes.
One interesting battle involves Wynn in Everett. Boston has fought the casino's location just outside of its city limits. This seems to be delaying the project, one that may require the intervention of the courts.
Massachusetts Charitable Gambling
Charitable gambling is permitted in Massachusetts. Charities may also offer casino nights and raffles. Casino nights may only be spread up to three times per year with a maximum prize of $25.
Massachusetts Online Gambling
There are two forms of legalized gambling in Massachusetts. Off-track horse and greyhound wagers are accepted over the Internet and on mobile apps. Platforms include Android and iOS. Sites that accept off-track betting from Massachusetts residents include TVG and TwinSpires. The odds are the same at all sites as the prize pools are pari-mutuel. Only the software, promotions and customer service differ between competitors.
Daily fantasy sports are also legal in Massachusetts. State Attorney General Maura Healey declared this in an opinion in 2015. Healey also released DFS regulations to help the fledgling industry gain the trust of its customers after an insider trading scandal. DraftKings is based in Massachusetts. DraftKings, CBS Sports, Yahoo, StarsDraft and Star Fantasy Draft all accept players from Massachusetts.
There were several proposals in past years that would legalize and regulate online poker and casino games in Massachusetts. It all started in 2011. That bill died but returned in 2013 and 2014. The proposal would have permitted the state's licensed casinos to operate poker and casino games over the Internet. The Massachusetts Attorney General opined that online gambling would require a state constitutional amendment in 2014. That effectively killed all discussion about the legalization of online gambling in the state.
There are more than 100 unlicensed online gambling companies that accept players from Massachusetts. None are legal in the state. Players should understand the risks depositing at these sites as there is no dispute resolution process.
Online gaming works — it's been licensed in Europe for years, and in the US it's already licensed in New Jersey, Nevada, and in Delaware. If you are a resident of the fine state of Massachusetts, don't just sit there — make your voice heard.