Washington DC Gambling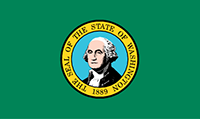 Washington DC is not a U.S. state; it is an independent jurisdiction where the local government acts much like a city council, while at the same time permitted some freedoms that are often afforded only to states. This includes any issue pertaining to gaming.
There is already a lottery in Washington DC. It acts similar to how lotteries in states operate. Players may purchase scratch off tickets and buy entries into interstate lottery pools. This includes Powerball, Mega Millions and Hot Lotto. The lottery is the only form of gambling currently legal in The District of Columbia.
There was an attempt to expand gambling in Washington DC in 2011. The city council passed a law that would have permitted online poker and casino games on April 7, 2011. Games would have only operated between the hours of 10am and 4am. A full slate of house-banked casino games would have been spread by the lottery. The law included slots, video poker, blackjack and other tables games found in a traditional casino. Lottery tickets could have also been sold over the Internet.
Washington DC Councilman Michael Brown attached the bill to an unrelated budget measure. It became law without any debate. This later became a controversial issue.
Players would have been required to be located within the District of Columbia to give action to the lottery poker and casino site. Geolocation services would have been used to prevent access from those out of the jurisdiction. This type of software thwarts VPNs and remote login attempts. It used cell phone triangulation at the time, which meant not only would a Washington DC IP address have been needed, but also a cell phone location within the borders of the city.
Online poker's "Black Friday" occurred just one week after this law was passed in Washington DC. This changed the attitude towards online gaming. It did not have any immediate effect on the law.
Congress has the ability to veto any law passed by the Washington DC Council. It has 30 days to do so. Congress did not debate the issue and it went into law on May 7, 2011.
The Washington DC Lottery was not quick to launch its online games. This caused speculation that the games would not ever go live, especially after the Black Friday indictments. Another case referred to as "Blue Monday" in neighboring Maryland also created a stir in the industry in May 2011, adding more doubt to Washington DC's plans.
Hearings were held in all eight Washington DC wards to discuss the legalization of online gaming. There were concerns about not only the controversy within the industry at the time, but how the bill became law. After these meetings, it was decided by the Washington DC City Council that the law should be repealed. A measure was introduced by Councilman Jack Evans to roll back the online gambling law. It passed on February 8, 2012.
Washington DC would have become the first jurisdiction in the United States to have online poker and casino games. Only New Jersey had attempted to legalize online gambling at the time. A bill that would have legalized online poker and casino games passed the New Jersey Legislature in January 2011. Gov. Chris Christie vetoed that bill in January 2011. The New Jersey Legislature did not override the governor's veto. An identical bill became law in 2013 in New Jersey.
The lottery remains the only form of legalized gambling in Washington DC. There are casinos in nearby Maryland and West Virginia.